FEBRUARY 2
–

25, 2021


_____________
with over 30 hours of prerecorded videos + weekly live calls
_____________
In this 50hr Online Yin Yoga Immersion, Lauren will address the elements of Yin Yoga, and how to incorporate this practice into your body and into your classroom. This course will be broken down into a blending model of both pre-recorded materials + weekly live classes.
Course materials will be covered through relevant lectures, teacher-led Yin Yoga practices and homework assignments. This training is appropriate for yoga teachers, bodyworkers and serious students.
Lauren Roegele, ERYT 500 has been teaching yoga full-time since 2005. She has owned and operated a yoga studio, lead yoga teacher training – both as program director and faculty member – and is also a level 2 certified fascial stretch therapist. She has been offering a Yin Yoga teachers immersion since 2010 and looks forward to it every year. 
Lauren wears her heart on her sleeve and teaches from a sincere and authentic place. She's committed to walk-the-talk by getting to her yoga and movement practices daily. She recognizes that the choices she makes on the mat, make a difference off the mat. So with an open heart and a playful spirit, Lauren will lead you through a dynamic yet thought-provoking course that is sure to leave you feeling deeply connected to yourself and the Yin Yoga practice.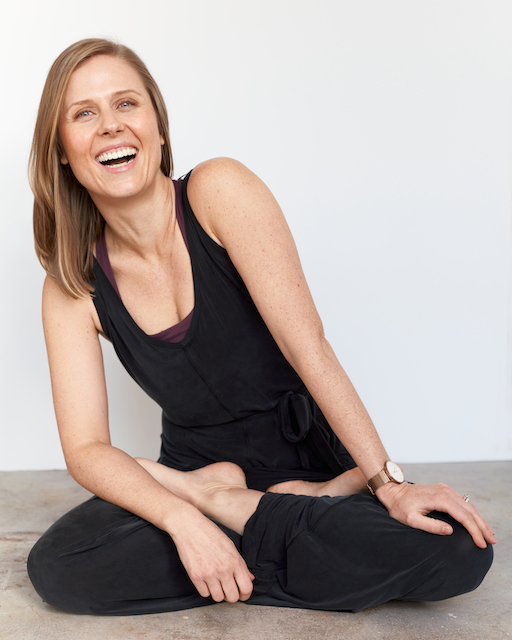 throughout our training, you will learn:
To further explore the quiet beauty behind this practice Lauren will cover the following topics both in 30hrs of pre-recorded and live Zoom calls each Tuesday & Thursday format. All live calls will be recorded for future viewing.  
What is Yin yoga & the main concepts behind the practice 

The difference between Yin Yoga & Restorative yoga

What is Yin & Yang

The power of Intention & approach

Yin tissues vs. yang tissues and why it's important to "exercise" them differently

Compression vs. tension - what's holding us back in a posture

The different ways we can move & direct energy in our body/practice

Exploration of Chinese meridian lines as they pertain to Yin yoga

Yin yoga posture break downs

Yin yoga sequencing

Teaching methodology behind yin yoga

You will receive a certification upon full completion of the immersion. 
The 50hrs can apply to your Yoga alliance continuing education credits or to your 300hr certificate if you're enrolled in the Frik-shun training. 
what students are saying
"Lauren is a tremendous facilitator. The 20hour Yin Yoga Immersion not only provided much theoretical information but ample experiential learning, which I believe is important in any training. Whether you're an experienced yin practitioner, or completely new to the practice, Lauren ensures that you leave feeling inspired & fulfilled!"
— Chelsea Lee
_____________
"Amazing training!! Taught by a skillful, but kind teacher! Highly recommended"
— Laura Fox
_____________
"The Yin Yoga Teacher Immersion training with Lauren was such an eye-opening experience. Instead of simply reading the textbook and discussing it in class, she led us through a 60-minute practice every session, which gave us the opportunity to truly experience, feel, notice and discover the invaluable benefits of Yin Yoga.
Having Lauren as a teacher guarantees high-quality training. She is extremely knowledgeable and shares generously & passionately with her students. Having her as a trainer is a gift." –  
— Line Grantham
_____________
"It is always an honor for me to be trained by Lauren. When I heard she was offering a Yin teacher training I signed up immediately. Laurens trainings are always skillfully put together and I was not disappointed. She made the lecture part of the training fun and engaging and she gave us the opportunity to practice teaching a Yin class. Laurens training has given me the confidence to go out and teach my own class, which I have with success! Lauren is a yoga teacher other yoga teachers want to learn from. Not only is she an incredible teacher she is also warm, caring and very personable. I highly recommend Laurens training to anyone."
— Sarah Dennis
frequently asked questions
Do I have to be a yoga teacher to take this course?
No, anyone can take this course. Some people who have taken this course in the past have been yoga teachers, bodyworkers, serious yoga students, Fitness trainers, and school teachers. You will receive a certificate upon completion of the program. 
What happens if I can't make the live calls?
The weekly calls will be recorded so you can access the recordings after the fact
How many hours a week should I dedicate to the program?
You will have 20hrs of live calls (5 hrs per week) and 30hrs of pre-recorded materials that you can watch at your own leisure, however, you have to have all the materials covered and the online workbook completed by the final day to receive your certificate on time. 


Where can I purchase the textbook for the program?
You can purchase the Complete Guide to Yin Yoga by Bernie Clark through this link.


Does this course count towards my Yoga alliance continuing education credits?
Yes, this course counts towards 50hrs of continuing education through the Yoga alliance. It is also possible that it can count towards another program but please check with Lauren for specifics.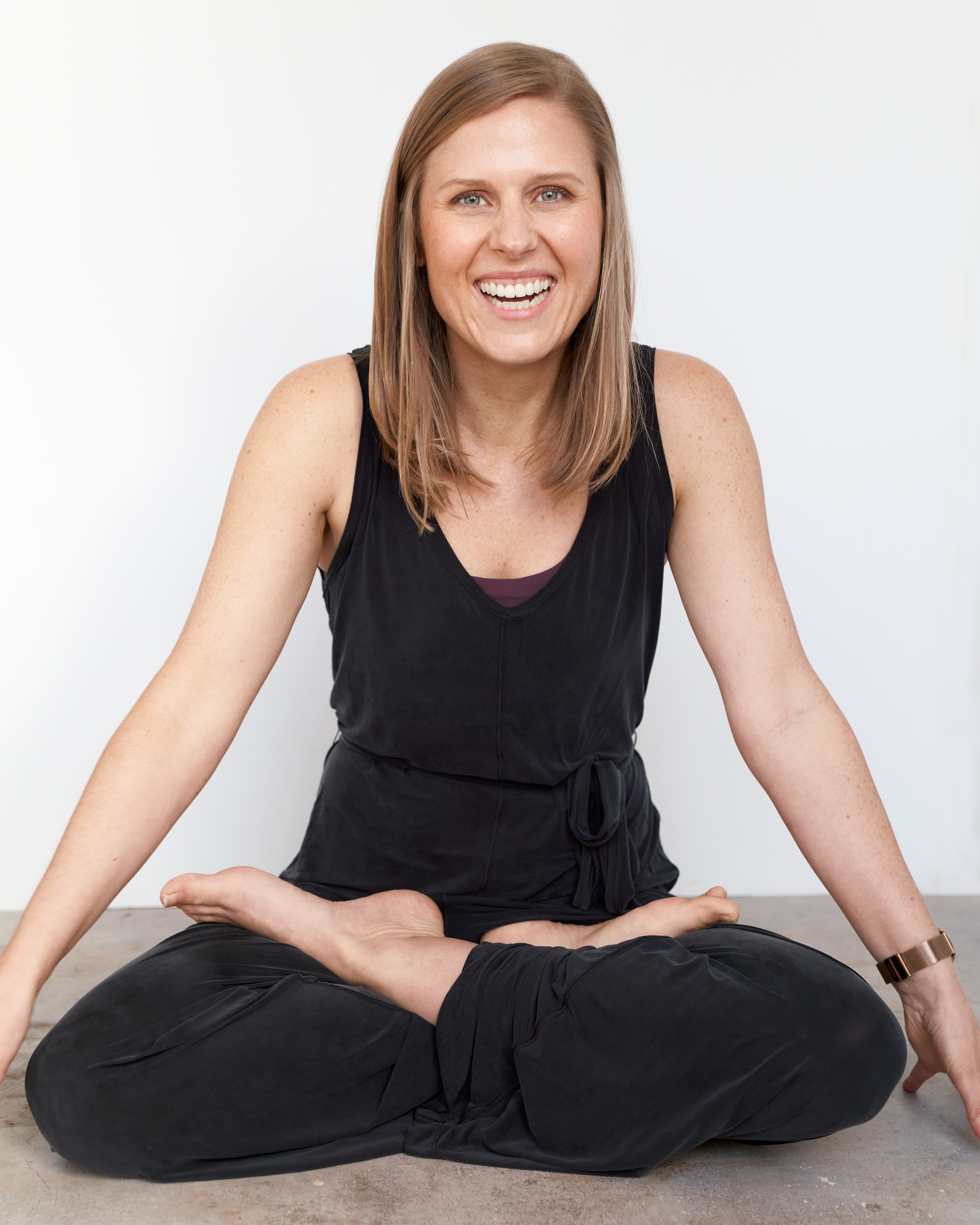 Course Starts
February 2, 2021
I'm excited to be able to be offering this course online this year. While it may look a little different, I'm deeply committed to ensuring we have the connection and the space to ask and answer questions to be able to enjoy our journey together.


See you in class,


Lauren Roegele